Himalayan Cuisine
2118 Willow Pass Rd suite 400, Concord, CA 94520
Order now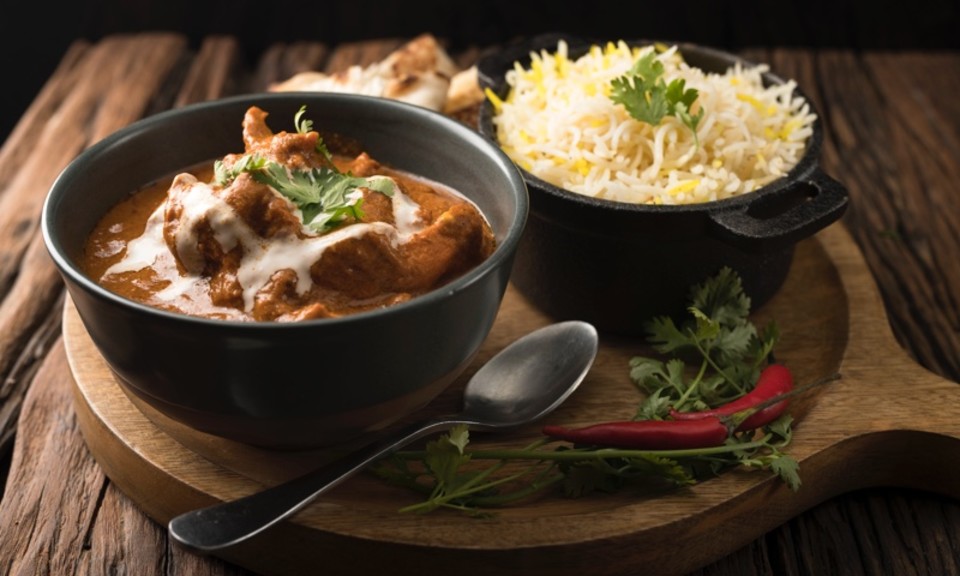 Kim
This is the best Indian/ Himalayan food I have had in a long time! The Tandori chicken was very tender and juicy. Their cheese is delicate, light and creamy yet has a good body for Tandori oven cooking. I asked for some broccoli if possible with my order that normally only comes with onions and peppers. They not only gave me broccoli, they gave me a VERY generous, beautiful variety of veggies!

Their Raita tastes like my mother made it. The yogurt was creamy and light at the same time and you could taste, not only the spices, but FRESH cucumber! And the mint chutney was the BEST I ever had. I swear they made it with fresh-dried mint ground tonight.

I LOVE good food (you probably surmised if youre still reading this) and when I find a restaurant with this high quality, I want the owners and chef and other people to know it!

Also, first time using GH in the East Bay. It FAR surpasses Door Dash in efficiency, reading directions and following them (my place can be hard to find). Their fees seem to be lower than Door Dash too. And the driver communicated with me by text, which I appreciate.

An all-around excellent experience! Ill be back!
Danelle
I love, love, LOVE Himalayan Cuisine. I just moved to Concord and I tried this place for the first time. Im in love! Everything was delicious and rich. I ordered the chicken tika masala and butter chicken and of course naan. Next time I want order the samosas. It was a wonderful experience and Im sure more to come.
Edith
We think the food is delicious. It's are go to Indian restaurant for delivery. My son could even go a little spicier than the extra spicy, so I may add that request next time. Delivery service is excellent and the food always arrives hot and fresh.
Lisa
The food is excellent, both vegetarian and meat based. It is always delivered hot, fresh and on time. I have ordered from other local restaurants but none are as good as this one. It is a great value as well. Five stars all around!
Jacquelynn
MOMOS! Do it. Every bit as legit as Nepal. Not buff, but good enough for stateside. I'm going to get an order to go, and take it back to LA with me. That's how much I loved this place. Yeah.
About us
Dinner, Indian, Lunch Specials
Today

Delivery: 3:00 PM - 8:30 PM

Takeout: 3:00 PM - 8:30 PM

Delivery

Tuesday:

3:00 PM - 8:30 PM

Wednesday:

3:00 PM - 8:30 PM

Thursday:

3:00 PM - 8:30 PM

Saturday:

3:00 PM - 8:30 PM

Takeout

Tuesday:

3:00 PM - 8:30 PM

Wednesday:

3:00 PM - 8:30 PM

Thursday:

3:00 PM - 8:30 PM

Saturday:

3:00 PM - 8:30 PM